Greetings from HiTECH INFOTECH! We have made it our business to help people to safeguard their lives, properties and possessions.
We provide CCTV Security Surveillance Systems to everyone including residential, commercial & industrial requirements across your street and city.
We are doing CCTV Camera Sales, CCTV Camera Installation Services since 2007. We are one of the best service providers for Security System Products & Wholesale Distributor for CCTV Camera Products.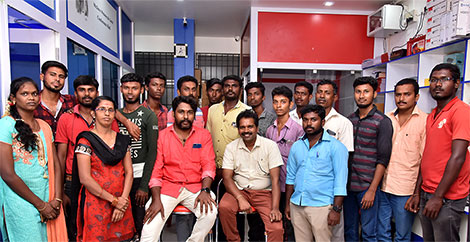 Our CCTV Security Camera Installation Experts
Why Hitech Infotech Preferred?
3rd Floor, Sundari Complex,
#26, Trivandrum Rd,
Vasanth Nagar, Tirunelveli,
Tamil Nadu 627005


43A, First Floor,
MKS Corner Plaza,
Mathankovil St, Kovilpatti,
Tamil Nadu 628501
Shop No, 147,Hindu College Rd,
Chetti Kulam, Junction,
Nagercoil,
Tamil Nadu 629002


TC 2/1466-3, CRA-1, Pottakuzhy Rd,
opp. to Cosmopolitan Hospital,
Pattom, Thiruvananthapuram,
Kerala 695004